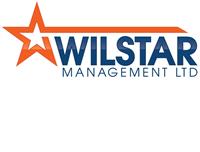 Wilstar Management
Creating Strong Communities within our Properties.

At Wilstar Management Ltd. our mission is to provide residents with comfortable, quality housing at affordable rates across the GTA and Hamilton. Our friendly and knowledgeable personnel are highly skilled, with over 40 years' experience in residential management. We are a family run business and we are proud of the properties in our portfolio. We endeavor to provide superior service and comfortable homes for all our residents. At Wilstar we value our residents and strive to make our communities a safe and comfortable place to call home.

We are proud of the properties in our portfolio, as well as our reputation for quality rentals at affordable rates. Our formula is simple: offer superior rentals at reasonable prices in the most preferred locations in Southern Ontario. Thousands of satisfied residents have helped establish Wilstar's reputation for quality, value and excellence.

Have a look at our portfolio of properties and see why so many people have chosen to make a Wilstar building their home.



Contact Information:
8001 Weston Road, Suite 201
Woodbridge ON L4L 9C8
www.wilstarmanagement.ca/