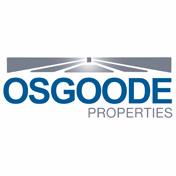 Osgoode Properties
Osgoode Properties is one of eastern Canada's largest owners of residential rental accommodations.
A commitment to delivering consistently high customer service levels has earned Osgoode a unique reputation in the industry. Our team of professionals promptly responds to tenant concerns and needs, with sensitivity and flexibility. Osgoode's pride of ownership is reflected in the proactive care and maintenance programs performed on every property. The attention to detail is evident in the cleanliness and overall condition of the building exteriors, landscaping, common areas and suites.

At Osgoode Properties we are continually investing in our people and communities in order to provide our residents with the greatest rental home value available.



Contact Information:
1284 Wellington Street
Ottawa, ON
K1Y 3A9
Tel: (613) 729-0656
Fax: (613) 729-7991
www.osgoodeproperties.com