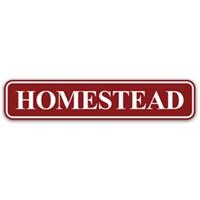 Homestead
Founded in Kingston in 1954, Homestead Land Holdings Limited has grown to become one of Canada's largest and most respected landlords. The founding principles of the company are still in place today, which are to provide residents with affordable, secure housing with a standard of care in which we would treat our own family members.

We own and manage all of our buildings and are dedicated to the concept of pride of ownership. We always remain focused on upgrading and improving our buildings to ensure the satisfaction of our residents and building staff.

Homestead provides our residents with 24 hour on-site management to ensure all needs are attended to. Our staff is friendly, professionally trained, and dedicated to creating a community that is clean, safe, and secure.

Contact Information:
80 Johnson Street
Kingston, Ontario, Canada, K7L 1X7
Phone: (613) 546-3146
Fax: (613) 546-5206
www.homestead.ca